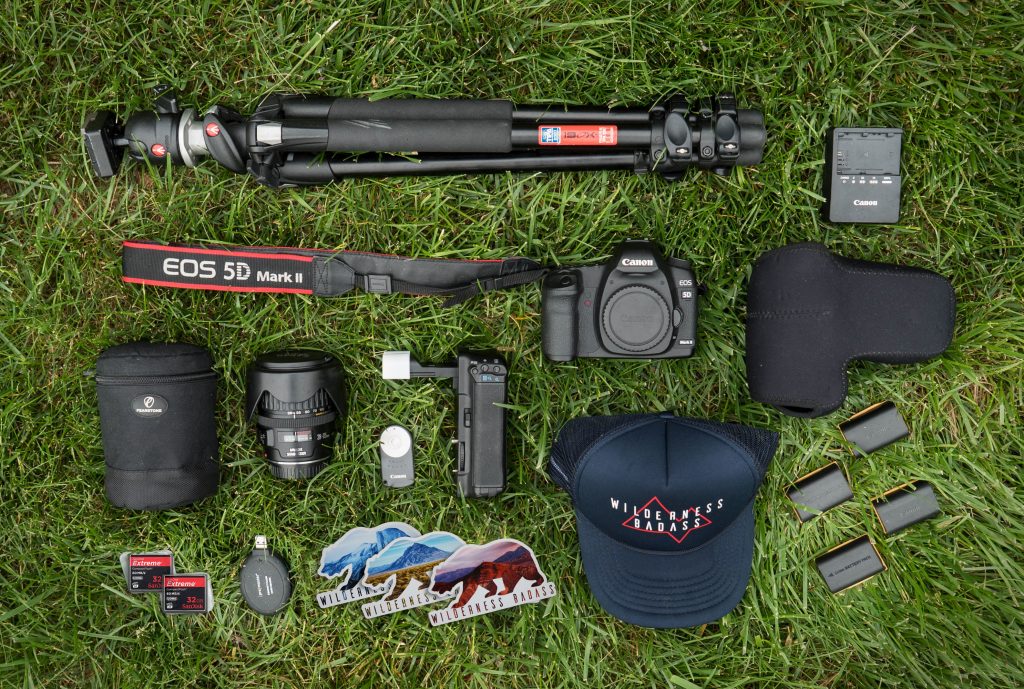 To celebrate the fifth anniversary of Lone Rucksack, in collaboration with Wilderness Badass, I'm giving back by giving away a set of my Canon camera gear to a fellow adventurer, along with some epic goodies from the amazing Wilderness Badass. With camera gear has been all over the world with some seriously good karma, and awesome Wilderness Badass gear— one adventurer will be totally set.
I bought this camera equipment in 2012, after I quit my job and decided I wanted more from my life than what I currently had. I bought this gear, and a one way ticket to West Africa, and haven't looked back ever since. I photographed my first elephant with the camera, took it down the river in Chobe National Park in Botswana, climbed Table Mountain in South Africa, and wandered around markets in Ethiopia. This camera has taken me places, and I want it to take the next adventurer places too.
Let's represent in the outdoors, let's collaborate, let's be inclusive and give each other a leg up.
#goodvibes always,
Lone Rucksack
How to Give Someone a Shot at the Adventure Package?
Follow @lonerucksack and @wildernessbadass on Instagram, tag a friend who deserves a shot and comment why on the post below. Comment by Thursday, May 4th at 3 PM EST for a shot to win.
The Adventure Package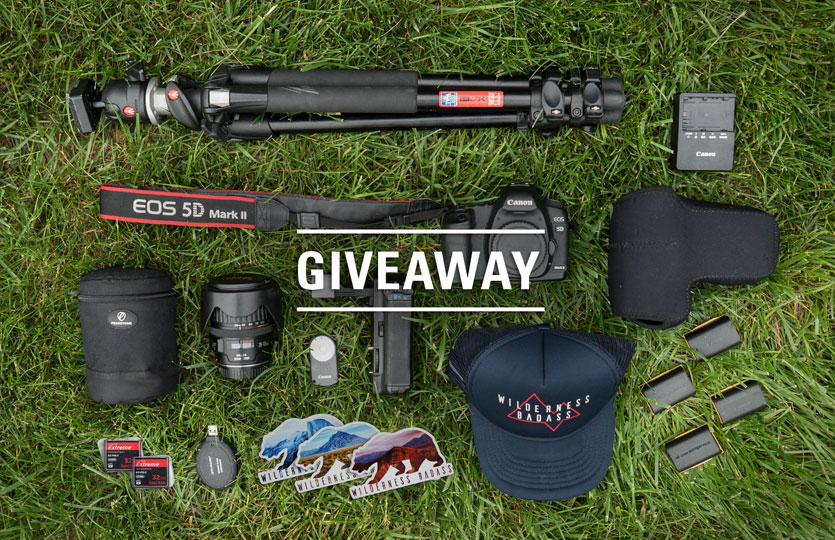 It Includes:
Canon 5D Mark II Body
Soft Camera Case
Canon EF 28-135mm f/3.5-5.6 Zoom Lens
Soft Lens Case
Manfrotto Tripod with Swivel Ball Head
(2) SanDisk Extreme 32 GB (60 MB/s) Compact Flash Cards
USB Compact Flash Reader
4 Batteries
Battery Charger
Battery Grip with (with 6 AA Batteries)
Canon Remote
Wilderness Badass Premium Trucker Hat
Wilderness Badass Grizzly Sticker Pack