Medellín Adventure Project
Trip Length: 4 Nights
Group Size: 6-14 
Activity Level: Active
Strap yourself in for the ultimate micro-adventure in Colombia's city of eternal spring this Valentines Day with high-octane travel queen Dani Bradford as your guide. Train daily in Muay Thai, learn parkour moves from baller street performers, discover hidden city gems by bike and hike the country's biggest free-standing rock in a quintessential Colombian pueblo.
Mad about adventure? Crave travel that pushes your physical limits? Love exploring parts unknown? Then join the ultimate Lone Rucksack Adventure in one of the most vibrant cities on the planet!
We'll train like a boss in daily Muay Thai classes with a black belt MMA, savour the amazing flavors of the region – from fragrant, fresh juices to mouth-watering bunelos – hike a breath-taking trail to a little known lookout, cycle the city's incredible Ciclo Via with an experienced adventure cyclist, learn some baller parkour moves from badass Venezuelan street performers and travel to one of the country's most quintessential pueblos to climb an iconic free-standing rock. Along the way we'll soak up the unique tastes of Medellin's pumpin' bar scene, feast on gourmet fare through to decadent market morsels and see the city through the lens of experienced adventurers and incredible locals.
For a Limited Time.
Epic Price, Incredible Trip. Come see Colombia With Us. 

Trip Date: February 14, 2020 – February 17, 2020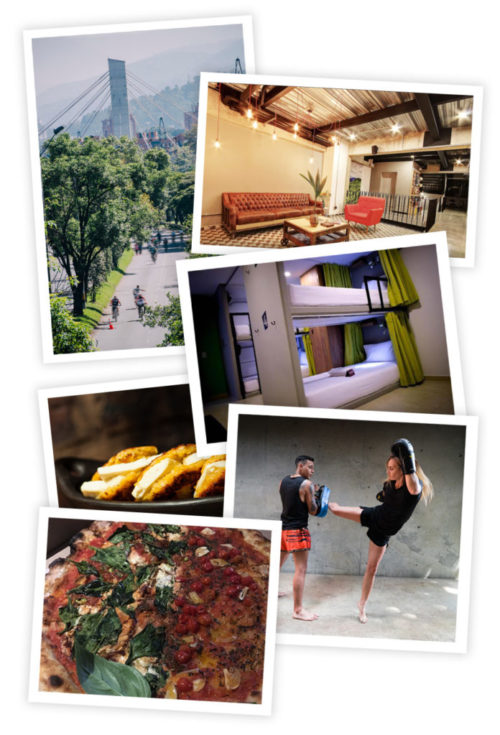 Pod-style dorm accommodation in a stylish and funky hotel in the famous Poblado area in Medellín, for 4 nights with your fellow adventurers
All meals! Including a high-end pizza night with the crew, and a farewell dinner at Lone Rucksack's Colombian apartment
Professional photographs— everyone on the trip will get a digital collection of incredible photos upon their return
Transportation in Medellín: Private transport to Guatapé, transport to farewell dinner
Entrance fee to El Peñon
Private bi-lingual guides, including international adventure cyclist Sarah Webb of Long Rode Home and MMA Fighter Edgardo Hernández 
Bicycle Rental (as noted in the daily itinerary) with bike helmets
4 Muay Thai classes with MMA Fighter Edgardo Hernandez
1 Hour Parkour Class with the city's best Venezuelan Parkour athletes
Your very own Lone Rucksack Tank! 
This does not include:
• Health Insurance (required)
• Roundtrip Flight to Medellín (Jose Maria Cordoba International Airport)
Train in martial arts in beautiful spots around Medellín with MMA fighter and black belt Edgardo Hernández
Bike along the famous Medellín ciclovias (bike lanes and highways) with adventure cyclist Sarah Webb from Long Rode Home 
Cycle to, and then hike the Cerro de las Tres Cruces for an incredible Medellín vista
Meet local Venezuelan dancers working in the city, and take a course in Parkour from the city's best performers
Hike the country's biggest free-standing rock in the quintessential Colombian pueblo of Guatapé
Meet local artists, and like-minded baller adventurers, and hang out with Lone Rucksack the entire time
Feast on traditional Colombia fare at one of the city's highest rated restaurants
Meander (and have lunch at) one of Medellín's most mouth-watering markets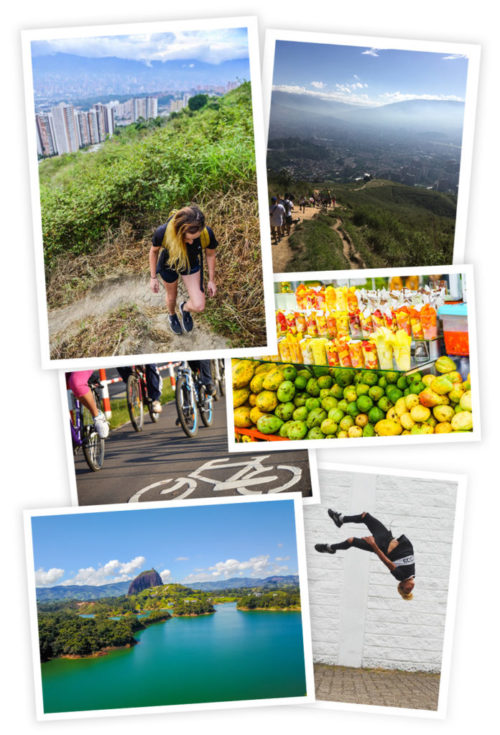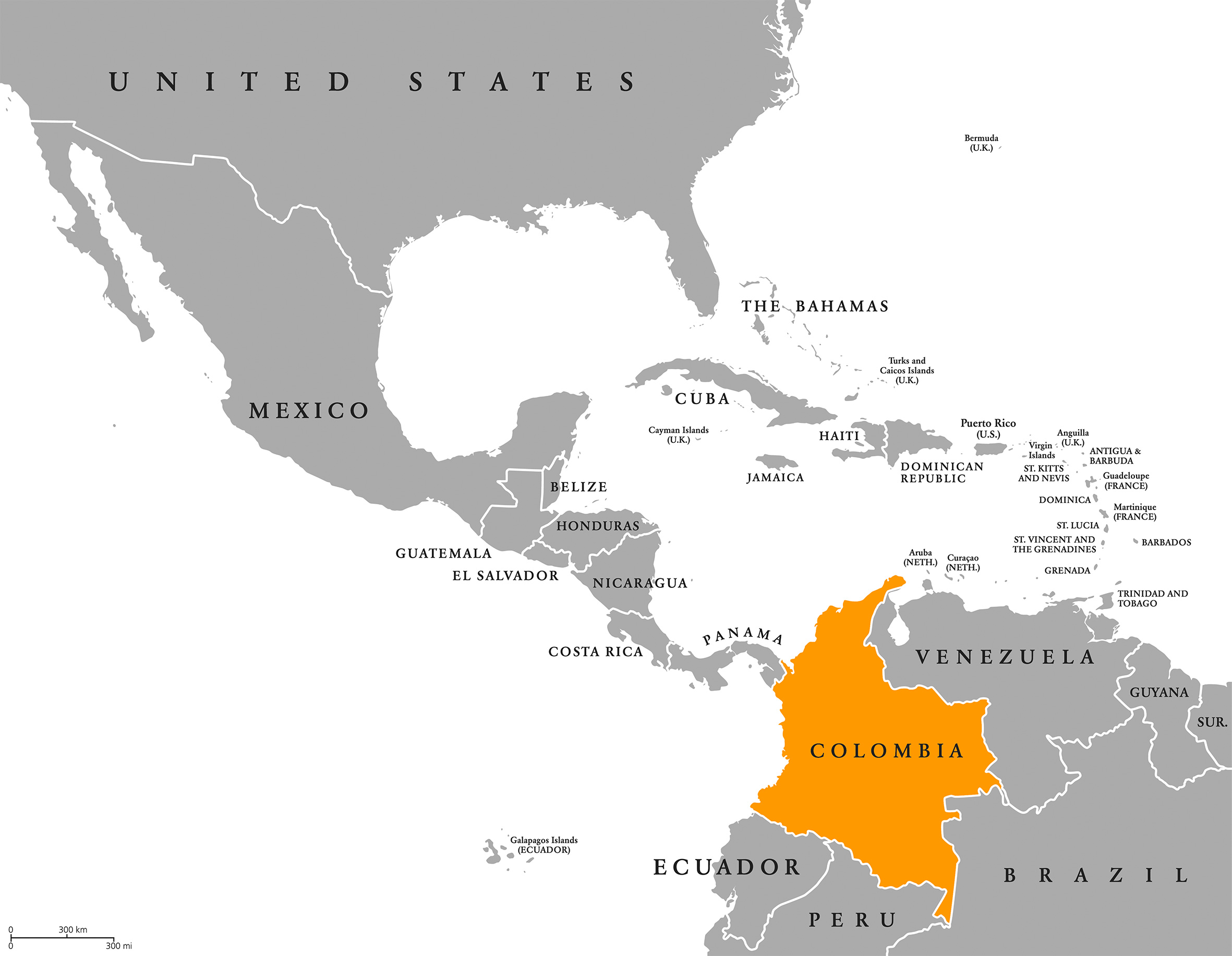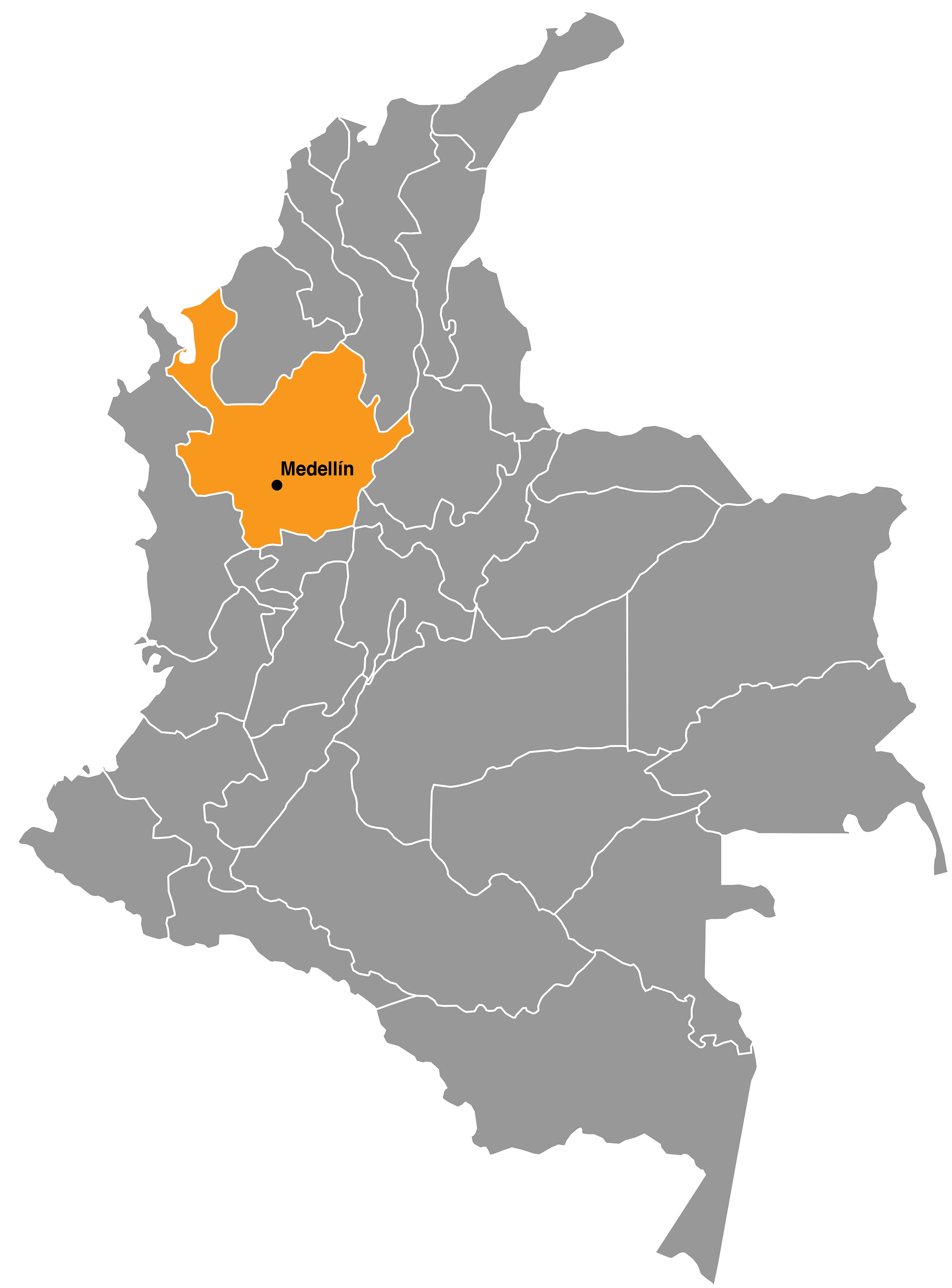 Where is Medellin?
Named the city of Eternal Spring for its incredible warm weather all year round, Medellín is located in Colombia (officially, the Republic of Colombia) in the northern part of South America. Colombia is bordered on the north-west by Panama, the Caribbean Sea to the North, Ecuador and Peru to the South, and the Pacific Ocean to the West. 

Medellín is the second-largest city in Colombia (the capital, Bogota, being the largest). It's the capital of its respective state, Antioquia, and in 2013, was named the most innovative city of the year by the Wall Street Journal. In the last 20 years, Medellín has transformed from a once notoriously dangerous city to a progressive, innovative landscape with public parks, libraries, and a famous cable car system connecting some of the poorest neighborhoods to commercial areas. In 2012, Medellín received the Sustainable Transportation Award from the Institute for Transportation and Development Policy.
Why Medellin?
From progressive parks popping up all over the city (a Dirt bike park near the airport, a Parkour Park in South Belen) to bike lanes accessing all neighborhoods, to absolutely fabulous food from all around the world, Medellín is one of the world's most incredible cities. There's so much to do and see, people are friendly and warm, the scenery spectacular. Medellín itself is a hub for accessing the coffee region to the South, pristine tropical coastlines to the North, and vibrant sections of the Amazon rainforest to the South. The city is surrounded by traditional Colombia pueblos, Salento and Jardín in the coffee region, Retiro and San Antonio to the North, to name a few. 
Why Colombia?
Colombia contains over 80% of the world's biodiversity, second only to Brazil. The country is teeming with more than 56,000 different species of which over 9,000 are endemic, and is one of only 17 mega-diverse countries in the world.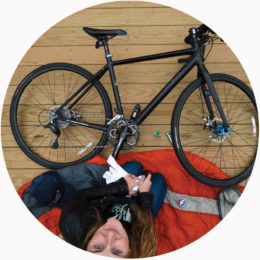 Dani Bradford
Trip Leader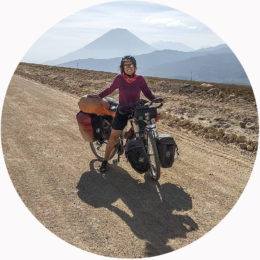 Sarah Webb
Adventure Cyclist Professor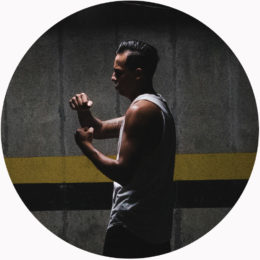 Edgardo Hernández
Muay Thai Professor
*Thursday Night, Arrive in Medellín.
Day One | Friday
Welcome to the amazing city of Medellín, Colombia on Saturday. We'll all meet up in for a welcome breakfast where you'll be staying in the famous Poblado area. We'll get to know everyone, answer any questions, and go over the itinerary for the week. We'll cycle to a Parkour class, have lunch in market where you'll get to try some local fruit, have your first Muay Thai class with Edgardo later on, then finish up the day with an incredible dinner and Parkour show with some of the best Venezuelan artists in the city. 
Day Two | Saturday
We'll pick you up for a morning/afternoon excursion to one of Colombia's most quintessential pueblos which is also home to one of the country's most iconic free-standing rocks – the famous El Penol. We'll hike the 649 scenic steps to the top then head into the town of Guatape for lunch (if you're lucky you'll spy the remnants of Pablo Escobar's former mansion! We'll train in Guatape with Edgardo, then head back to Medellin for sumptuous Colombian cuisine at an innovative restaurant before throwing on our dancing shoes and heading out for a fun night in the city.
Day Three | Sunday
Start your day the best way possible – with a group breakfast at the most progressive farmers market in the city before joining hundreds of bike-mad locals for the high-energy Ciclo Via. We'll then pedal across to a stunning hike for a view of the entire city. Once you've had your fill of beautiful vistas we'll bike to my favorite lunch spots in the city in leafy and lush neighbourhood Laureles, before cycling back to Poblado. That night, the sumptuous feast is on us as part of a relaxed and fun dinner party at our quaint Colombian pad with the entire crew. Afterwards, we'll enjoy some ice-cold brews in a quaint neighborhood bar.
Day Four | Monday
Enjoy a tasty breakfast before putting all your new learned skills and kick-arse moves to use in the final Muay Thai training session. Once we've wound up the martial arts class we'll say our farewells and you're free to explore more of Medellín until your flight home.

*Monday Afternoon, fly home.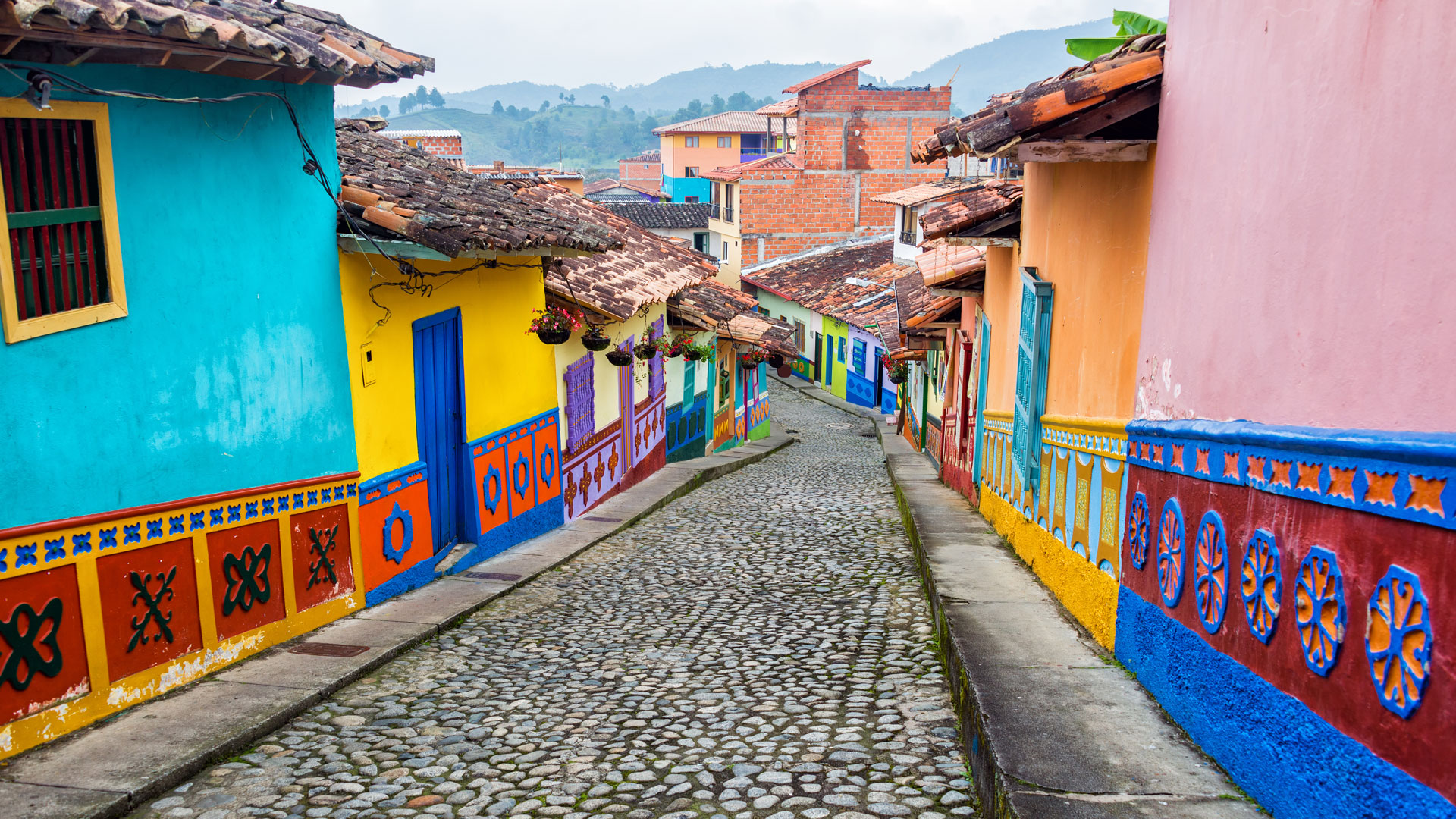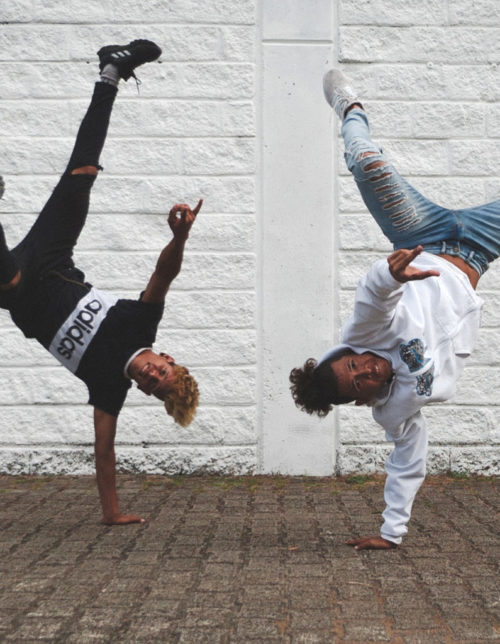 How we give back to the places we explore.
I believe the best travel experiences involve an exchange. Whether it's swapping tales of cultural quirks, meeting the chef at your breakfast haunt or teaming up with innovative locals to give back to the community that's giving you the adventure of a lifetime. In being a part of the Medellin Adventure Project, you'll support hard-working and creative Venezuelan street artists, talented and baller local trainers and grassroots businesses striving to make their patch of paradise a better place.
Cookie cutter tours that herd tourists along to the same few restaurants while lining the pockets of just a few big companies can damage a region more than benefit it. And that's why I've spent countless months getting to know the amazing people, places and small businesses on the ground here in Medellin, building partnerships with seriously cool humans and exploring every inch of the region to tailor-make an authentic travel experience for like-minded explorers.
Do I need to know Muay Thai or have martial arts experience?
Not at all. You can have some experience, a lot, or none at all. It's going to be a great time either way— to learn a new skill or better an existing one. 
What if I can't keep up?
This is a supportive group environment. We'll push you and you can push yourself— that said, you will never have to do anything you don't feel comfortable doing, and if you need breaks or to go a little easier in a session— you will always be supported. 
Do I need to speak Spanish?
No, you do not need to speak Spanish to join the trip— but you'll learn some Spanish along the way just by interacting with people throughout the week!

Who is this trip for?
Anyone who wants to join! We will be doing some hiking, cycling, Muay Thai, so you'll need to be physically fit for an intense 4 days. 
I've seen Narcos— is Colombia safe?
Yes! Colombia is very safe— Medellín is considered one of the most progressive cities in the world. That said— like any city (as we'll be in the heart of the city the first night) please don't openly display cash or expensive phones, etc. There are always people willing to take advantage of travelers, but it's infrequent and overall people are wonderful. 
What are the sleeping arrangements?
You'll be staying with the group in an incredible hostel in the famous Poblado area, in two dorm rooms reserved for the trip. You'll have your own pod-like bed, privacy curtains, and a locker for your stuff. You'll be out an about with us most of the time, but when you're not you can enjoy the hostel common spaces and rooftop bar and patio. 
Do I need health insurance?
Yes, you will need to purchase health insurance to cover you throughout the trip, just in case! The best hospitals in South America are located in Medellín, so you'll never be far from excellent health care, pharmacies, or support— so no worries! We recommend World Nomads for your travel health insurance, and will send a detailed itinerary with links to purchase insurance. 
I have specific dietary requirements. 
No worries, we'll be in touch with a questionnaire where you'll be able to answer more in-depth questions about martial arts experience, dietary requirements, cycling experience, and anything else you'd like us to know. 
What's the group dynamic?
Whatever your level of experience, whatever your style of learning, you will be supported and encouraged.
Do I need a visa?
No, if you're a US Citizen you'll receive a stamp upon arrival. 
Want to Learn More About Medellín?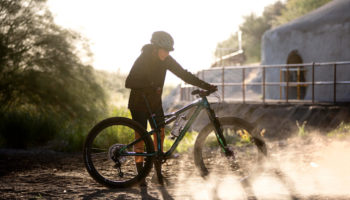 For those of you unfamiliar with the sport of ultra-endurance bikepacking, Lael Wilcox is an ultra-endurance racer who in 2016 won the Trans Am Bike Race— the most notable bikepacking race in the world— and currently holds the women's Tour Divide record. She was the first American to win the Trans Am and set the […]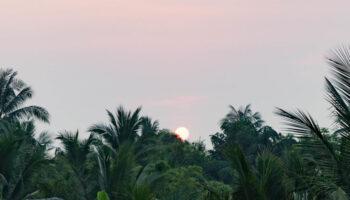 March 2018 The sun would rise at 5:33 every morning, but I rose before it, lacing up my shoes and pulling my hair back into a tie. I brushed a few pieces away from my face in one of the long mirrors in the boxing ring. A moment later I was off, feet pounding down […]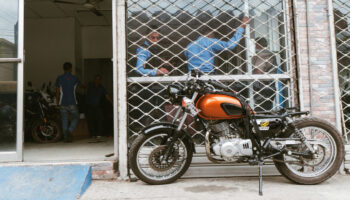 Honduras The sun is brilliant rising, warm oranges reaching from behind the mountains, touching the leaves on the trees and slowly making its way across the road. The pale shapes of the morning take form and become the highway, and I am no longer a shadowy thought but real, and present, and riding again, illuminated […]
Get an email when we open or launch a new Adventure.