*Only 6 Spots Available per Date
Train in Muay Thai with Lone Rucksack, ride a motorcycle around Colombia, have an awesome time. 
Join a Lone Rucksack adventure riding motorcycles through the Colombia countryside, stopping in small towns, and training in Muay Thai every morning. 
Train like a badass with Lone Rucksack on her home turf. Join Dani on a motorcycle adventure in the Colombian countryside— we'll train every morning in Muay Thai with Edgardo Hernandez: a black belt MMA Fighter with 10 years experience. Then we'll ride around Medellín making stops in four different towns along the way: Los Fallarones (where we'll swim in the falls), Jardín, where we'll spend a day hiking to a waterfall inside a cave, Guatape to climb the famous El Peñol steps, San Rafael, and then Rionegro to have dinner at a local organic farm.  We'll spend nights in spectacular fincas (countryside homes) in the Colombian countryside. You'll train hard, adventure hard, and spend a life changing week in the Colombia. Push yourself.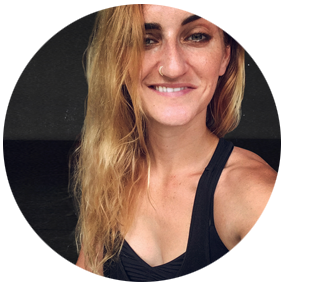 Dani Bradford (aka Lone Rucksack) | Trip Leader 
Dani is the founder of Lone Rucksack, and is an all-around badass and adventure traveler. She's been living in Medellín, Colombia for the past year, has been riding for 8 years (mostly in Central South America) and has been training in Muay Thai for the past year and a half (in Thailand and with Edgardo) and she's pumped to show you around Colombia on motorbikes and train together.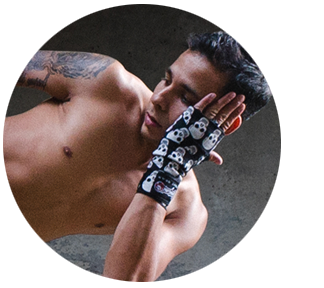 Edgardo Hernandez | Muay Thai Professor
Edgardo is an MMA and Muay Thai fighter, Krav Maga trainer, and Kickboxing Sensei trained in  Venezuela with 10 years of experience. He's a lover of nature and good vibes. (He's also a motorcycle enthusiast and ass-kicker— and he'll be your Muay Thai professor for the week.)
Day One | Saturday
Arrive in Medellín, Colombia on Saturday. We'll all meet up in the evening for a welcome dinner in the famous Poblado area. We'll get to know everyone, answer any questions, and go over the itinerary for the week.
Day Two | Sunday
Wake up early for a Muay Thai training session at one of the famous Medellín outdoor gyms with a spectacular view of the city while drinking homemade kombucha from a local organic farm. Afterwards, you'll meet your motorcycle for the week and we'll hit the road to ride to our first stop— the Fallarones to the South-East of Medellin. 
Day Three | Monday
Morning Muay Thai training session, then we hit the road to ride to our second stop: the beautiful town of Jardín. We'll spend the night at our own private traditional Colombian Finca (country home) and cook dinner together.
Day Four | Tuesday
Morning Muay Thai training session, then we'll spend the day hiking to a famous cave with a waterfall inside, where we'll have a picnic lunch before heading back to our finca for a family-style dinner.
Day Five | Wednesday
Morning Muay Thai training session, then we'll ride to the North-East of Medellin to stay the night at the edge of one of the lakes in the famous town of Guatape.
Day Six | Thursday
Morning Muay Thai training session, then we'll ride to the famous El Peñol just outside of Guatape to climb the famous stairs to the top. Afterwards, we'll make the short ride to San Rafael, a beautiful town on the river to the North-East.
Day Seven | Friday
Morning Muay Thai training session, then we'll ride back to Medellín to spend our last night outside the city in Rionegro, and have dinner at a local organic farm, prepared by chefs.
Day Eight | Saturday
Last morning together! After our morning Muay Thai session, we'll have our last meal together (breakfast) then ride back to Medellín to drop off the motorcycles and say our goodbyes.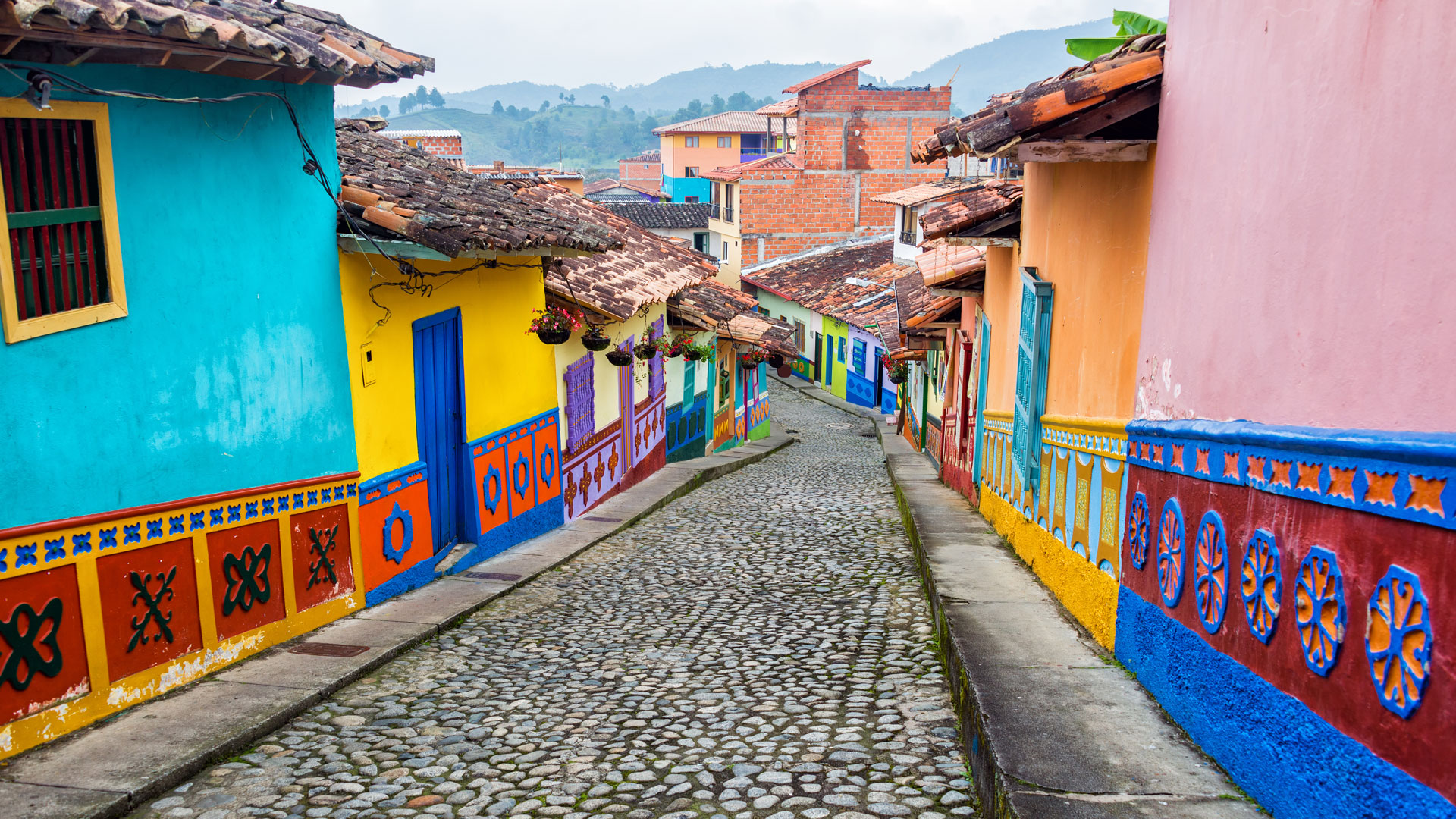 8 Days, 7 Nights
What this includes:
• 7 Nights and 8 Days  at Beautiful Locations in the surrounding Medellín area (fully guided by Lone Rucksack)
• 7 days with your own Lone Rucksack Motorcycle (with Lone Rucksack as your guide)
• 6 days Muay Thai training (6 Classes)
• All (healthy) meals included (Welcome Dinner on Saturday, all meals in between, and final breakfast on our last Saturday)
• Free Access to 'How to Be a Digital Nomad' Lone Rucksack Course (Freelancer Subscription)
• Professional photos from the trip, courtesy of Lone Rucksack
• A Lone Rucksack worthy adventure!

This does not include:
• Health Insurance (required)
• Roundtrip Flight to Medellín (Jose Maria Cordoba International Airport)
August 31-September 7, 2019
6 Slots (only 4 spots left!)
October 12-October 19, 2019
Do I need to know how to ride a motorcycle?
Yes, unfortunately this is not an instructional course on riding, and a valid motorcycle's license will be required to join the trip. However, you're not required to be an experienced rider with international experience riding. You'll be following a guide (me, Lone Rucksack) the whole time, with the route and stops planned. If you need help on getting a license before the trip, shoot me an email here. 
Do I need to know Muay Thai or have martial arts experience?
Not at all. You can some experience, a lot, or none at all. It's going to be a great time either way— to learn a new skill or better an existing one. 
What if I can't keep up?
This is a supportive group environment. We'll push you and you can push yourself— that said, you will never have to do anything you don't feel comfortable doing, and if you need breaks or to go a little easier in a session— you will always be supported. 
Do I need to speak Spanish?
No, you do not need to speak Spanish to join the trip— but you'll learn some Spanish along the way just by interacting with people throughout the week!

Who is this trip for?
Anyone who wants to join over the age of 21! We will be doing some hiking, and you must be physicsally capable of riding a motorcycle for a few hours each day. 
How far will we be riding each day?
Our shortest day is one hour and our longest 4-5 hours (with a day off during the week where we'll hike to a cave). 
I've seen Narcos— is Colombia safe?
Yes! Colombia is very safe— Medellín is considered one of the most progressive cities in the world. (That said— like any city (as we'll be in the heart of the city the first night) please don't openly display cash or expensive phones, etc.). There are always people willing to take advantage of travelers, but it's infrequent and overall people are wonderful. 
What are the sleeping arrangements?
We will be sharing rooms, and you will always have your own bed in a beautiful spot. (Since we're staying in country homes, there aren't enough bedrooms for everyone to have their own, but it's going to be awesome.) 
Do I need health insurance?
Yes, you will need to purchase health insurance to cover you throughout the trip, just in case! The best hospitals in South America are located in Medellín, so you'll never be far from excellent health care, pharmacies, or support— so no worries! We recommend World Nomads for your travel health insurance. 
What type of motorcycles will we be riding?
Since this is a Colombia adventure we'll be riding one of the most common bikes in Medellín: the AKT NKD 125. You'll be riding without bags or luggage, a driver will take your luggage from spot to spot so you don't have to worry about carrying everything with you. 
Why aren't we riding big BMWs?
The awesome thing about traveling to other places, is experiencing life as it is there. Joining in on a Lone Rucksack adventure is all about trying new things, takings risks, being humble, and growing as a person— not riding the biggest most expensive bikes out there (that most people in-country can't afford). We'll be riding bikes common to the area for a true Paisa (a person local to Medellin) experience. It's going to be awesome!
I have specific dietary requirements. 
No worries, we'll be in touch with a questionnaire where you'll be able to answer more in-depth questions about your riding experience, martial arts experience, dietary requirements, and anything else you'd like us to know. 
What's the group dynamic?
Women-led and inclusive. Whatever your level of experience, whatever your style of learning, you will be supported and encouraged. 
Get an email when we open or launch a new Adventure.