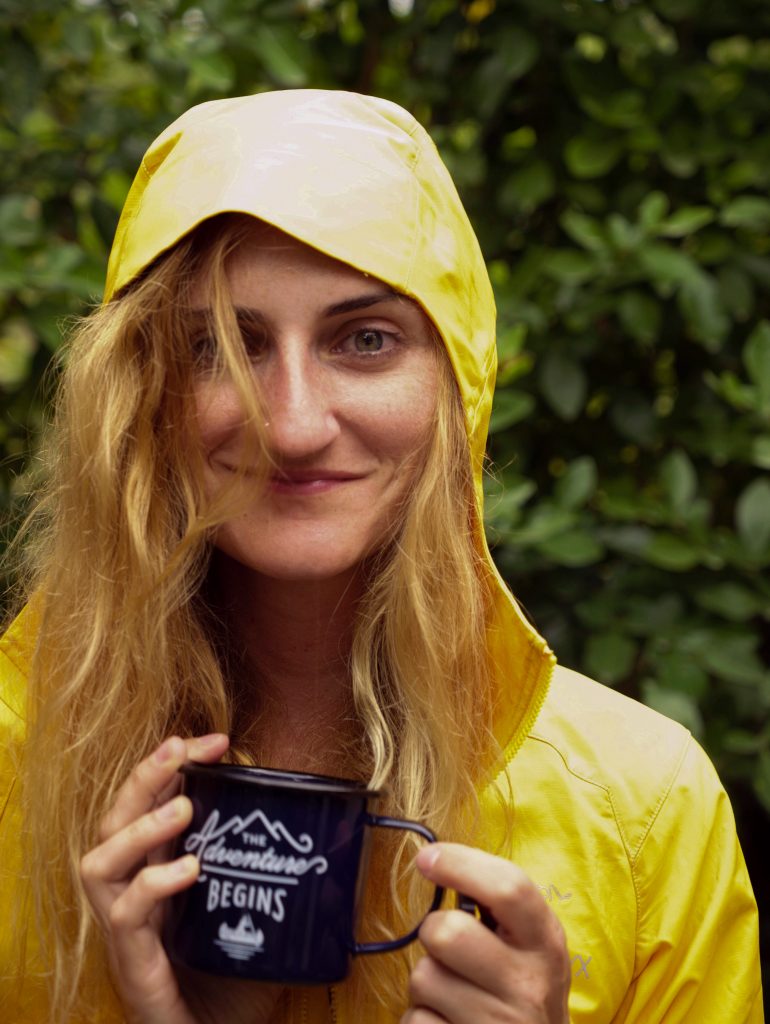 Check out the Latest Adventure!
On April 29th, 2017, Dani Bradford (aka Lone Rucksack) will leave Washington, DC on a motorcycle headed south through North America, through Central America, through South America, ending in Patagonia at Fitz Roy.
She'll be traveling over 18,000+ miles for 5+ months, through 18 different countries—USA, Mexico, Belize, Guatemala, El Salvador, Honduras, Nicaragua, Costa Rica, Panama, Colombia, Ecuador, Peru, Bolivia, Paraguay, Brazil, Uruguay, Argentina, Chile— with nothing more than two saddlebags of gear for sleeping outside and camera equipment.
Learn More
Adventures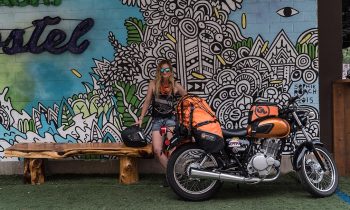 Nuevo Laredo, MexicoI was waiting at the Banjercito office in the Migración building, having just crossed International Bridge II from Laredo, Texas into Mexico. I held my motorcycle helmet in one hand, and my tank bag in the other, simultaneously clutching a large ziplock of all my documents needed for my temporary vehicle permit to […]
The moon shone, a white orb in the sky above the parking garage rooftop in Asheville. Nelson and I sat in empty parking spaces, our adventure vehicles parked haphazardly across spaces in front of us, cherry tobacco smoke pouring from the corncob pipes were were smoking. It was Monday night in North Carolina, the kind of night […]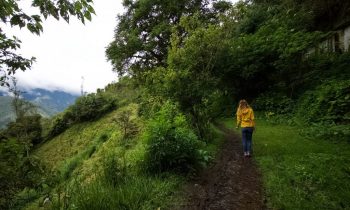 Montañita, September 1, 2016 I woke up around 5 PM, my entire body feeling like I had been beaten with a club. I had spent the last few hours sleeping on and off, in between waking and throwing all the covers off because of my high fever, then waking up again freezing to try and […]
Journal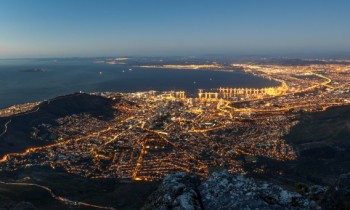 Cape Town 2012 There's a certain spot in Cape Town where the road suddenly dips and there she is— the Mother City spread like a carpet to the sea, Table Mountain looming in darkness and the city aglitter. In October 2012, I crested that hill for the first time, windows down and the summer breeze […]
For the last 333 days, I've been hunkered down in Baltimore, USA, after falling into a full-time job by accident. I wasn't looking for anything permanent, just something temporary to make some money while I was in town last year for my sister's wedding. "We have an opening at Under Armour for an Interactive Designer, […]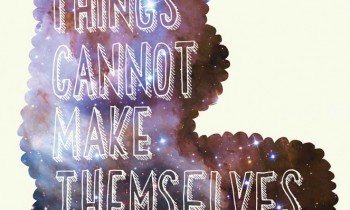 I recently watched The Theory of Everything, and if you haven't had the pleasure, I highly recommend it. The movie is based on a memoir Stephen Hawking's first wife, Jane Wilde Hawking, wrote called Travelling to Infinity: My Life with Stephen, an updated version of a previous memoir she had published in 1999 called Music […]
Gear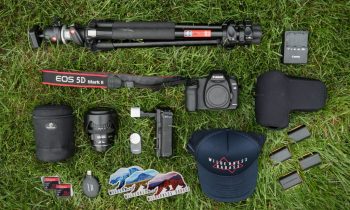 To celebrate the fifth anniversary of Lone Rucksack, in collaboration with Wilderness Badass, I'm giving back by giving away a set of my Canon camera gear to a fellow adventurer, along with some epic goodies from the amazing Wilderness Badass. With camera gear has been all over the world with some seriously good karma, and […]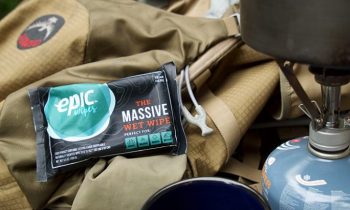 Every adventure traveler has their own red-point for cleanliness— as a conversation starter, I like to ask this of fellow backpackers. Last week a guy in Ecuador told me his is taking a shower every day,  he doesn't care where he's staying or if his clothes are clean, but he needs to bathe at the end […]
I could barely keep my eyes open as I wandered down the long corridor through the airport in Lisbon. Would my bike be waiting for me at the baggage claim? I had been traveling for 35 hours, and before that, had been up late the night before having a minor panic attack thinking about the […]
Guides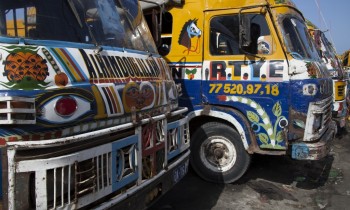 One of the challenges of backpacking in developing countries is land transportation— knowing what's safe, what's reliable, and how it varies from country to country— even city to city. One of these best things about adventure travel is learning how to let go of all assumptions, taking calculated risks, and realizing all the discoveries you've […]
Hello adventurers! I'll be making a presentation with Hostelling International on Traveling Solo at the REI in College Park, MD on March 23rd at 7 PM. From the inexperienced to the well seasoned adventurer, it's going to be a good time. I'll have just gotten back from the Amazon, so I'll have some epic content AND […]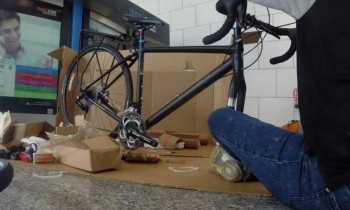 One of the biggest challenges on any trip when there's equipment involved is "how do I get it there?" Exactly one year ago, before starting my cycling trip across Europe, I was asking myself the same question. I assumed at first I would just ship my bike from the US to Portugal, pick it up […]
About
Lone Rucksack documents the escapades of Dani Bradford, a dirtbag solo adventurer and digital storyteller who has traveled extensively across the globe. In 2015, Dani completed a 4,500 mile+ cycling journey through 15 countries from Portugal to the Republic of Georgia. She has trekked across Northern Ethiopia, lived in Cape Town and South America, swam in Victoria Falls, traveled upriver in rural Albania, traversed jungle in Peru, shot video in Indonesia, and photographed fishing villages in Senegal.

Dani is a Wilderness First Responder, former National Geographic creative, Wilderness Badass Ambassador, fire-building expert, and sleeps outside more often than in.