Finding Fitz Roy:
A Motorcycle Adventure Down the Americas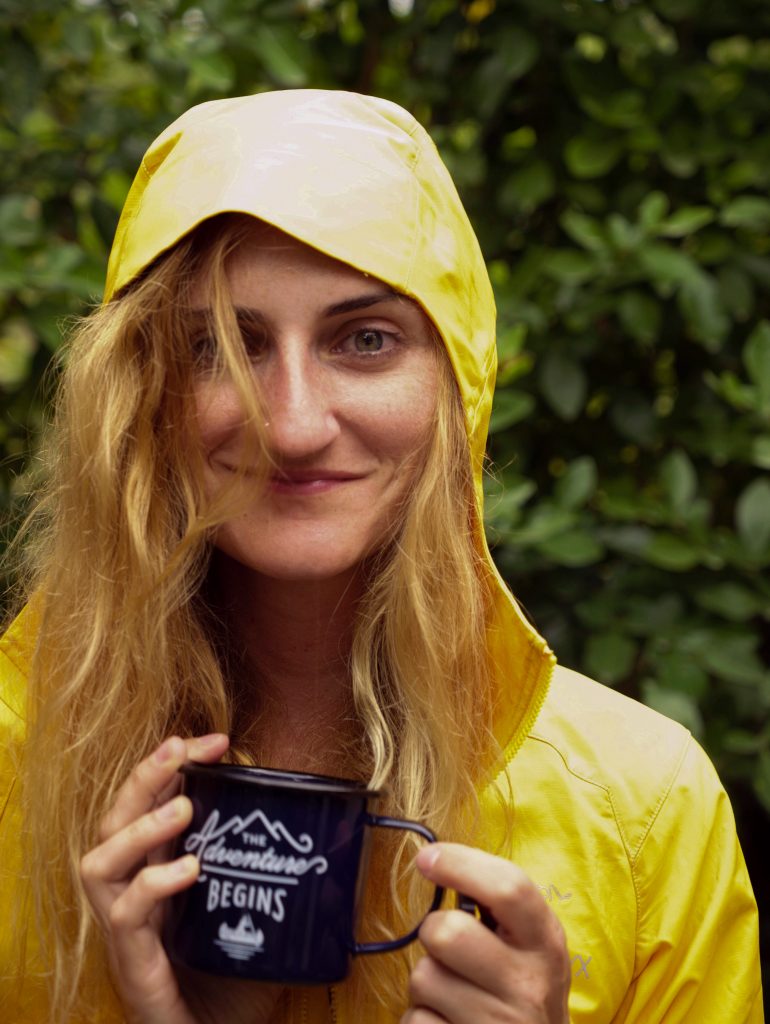 On April 29th, 2017, Dani Bradford (aka Lone Rucksack) left Washington, DC on a motorcycle headed south through North America, through Central America, through South America, ending in Patagonia at Fitz Roy.

Halfway through the trip, just outside of San Pedro Sula, Honduras, she was hit by a truck who rode across the highway in front of her. She spent a week in the hospital, 2+ months in a wheelchair, and 11 months recovering. On June 8, 2018, she left San Pedro Sula after fixing her motorcycle, and hit the road again. 
The motorcycle journey will cover over 14,500+ miles through 18 different countries—USA, Mexico, Belize, Guatemala, El Salvador, Honduras, Nicaragua, Costa Rica, Panama, Colombia, Ecuador, Peru, Bolivia, Paraguay, Brazil, Uruguay, Argentina, Chile— carrying nothing more than two saddlebags of gear for sleeping outside and camera equipment.
Trip Details
Finding Fitz Roy
A Motorcycle Adventure Down the Americas
By Lone Rucksack
Departure Date: April 29th, 2017 from Washington DC
Distance: Roughly 14,500 miles— from Washington, DC to Fitz Roy, Argentina (Patagonia)
Countries: 18 countries
Estimated End Date: Spring 2020
The Bike
Suzuki tu250x
14,500+ miles.
18 countries.
One Lone Rucksack.
Lone Rucksack documents the escapades of Dani Bradford, a dirtbag solo adventurer and digital storyteller who has traveled extensively across the globe.
In 2015, Dani completed a 4,500 mile+ cycling journey through 15 countries from Portugal to the Republic of Georgia. She has trekked across Northern Ethiopia, lived in Cape Town and South America, swam in Victoria Falls, traveled upriver in rural Albania, traversed jungle in Peru, shot video in Indonesia, and photographed fishing villages in Senegal. In 2017 she set off on a motorcycle journey from Washington, DC to Patagonia, Argentina, but was hit by a truck while traveling in Honduras. Undeterred, she spent 7 months recovering (2 months in a wheelchair) and hit the road again. In the summer of 2018, one year later, she'll continue the trip where she was hit in San Pedro Sula.

She's had work published in National Geographic and Hello Giggles, is a Wilderness First Responder, fire-building expert, and sleeps outside more often than in. Read more about Dani here. 
For the last several years I've given presentations on 'Women Traveling Solo' at local REIs on the East Coast, in conjunction with Hostelling International, sharing my own adventures over the past 6 years. Even with all my experience in the outdoors, and traveling alone as a woman, I've still found a measure of caution, doubt, and fear is often given to women who explore the world on their own.
I grew up with bad boy icons like James Dean and Marlon Brando and Steve McQueen. I've always loved motorcycles, and biking, so I embark into the unknown on a new two wheeled adventure headed south. I hope to be part of the next generation, where little girls grow up with many women and cultures being represented in the outdoors. Let's be inclusive, let's share content that represents the world in its entirety and all the amazing cultures and people in it. Let's eliminate the doubt and fear for all explorers, and embrace the unknown together. 
"I'm not afraid of dying, I'm afraid I haven't been alive enough."⁣
—Mr. Nobody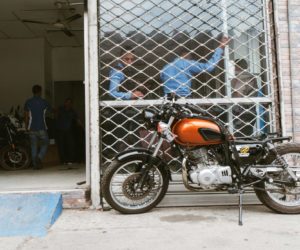 Honduras The sun is brilliant rising, warm oranges reaching from behind the mountains, touching the leaves on the trees and slowly making its way across the road. The pale shapes of the morning take form and become the highway, and I am no longer a shadowy thought but real, and present, and riding again, illuminated […]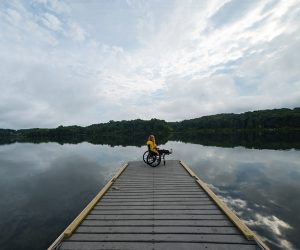 On the Road from La Ceiba to Tegucigalpa, Honduras // 10 AMThe rain that had filled the potholes on the red dirt road had gone, leaving only empty spaces. My motorcycle bumped up and down as I leaned right and then left, slowing down then speeding up, navigating the twisting road that followed the river […]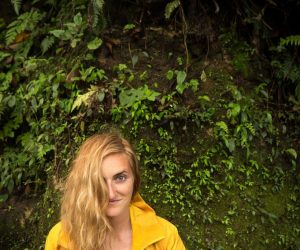 Rio Dulce I rode across the bridge into El Salvador, and when the bridge ended there was an empty bit of road with buildings to the left down a hill, a little stand to my right, military men milling and people milling around. There were no clear signs that I could see, and I sat […]
The Bike
2016 Suzuki tu250x
The Bags
Giant Loop Great Basin Saddlebag
Giant Loop Tank Bag
Shelter + Sleeping
Big Agnes Fly Creek 2
Big Agnes Q Core Sleeping Bag
Big Agnes Bald Mountain 18 Sleeping Bag
Rumpl Blanket
Cooking
MSR Pocket Rocket
GSI Outdoors Teapot
Sodo Torch
Technical Clothing
Patagonia Baselayer Pants
Ahnu Sugarpine Boots
Gear
Epic Wipes
Surefire Defender Flashlight
Petzl Headlamp
Bear Mace
Osprey 35 Daypack
Osprey 55 Backpacking Pack
Quick Dry Towel


Electronic Equipment
Laptop
Sony a7s with 40-70 lens, 18-24 lens, 70-200 lens
Lightweight Tripod