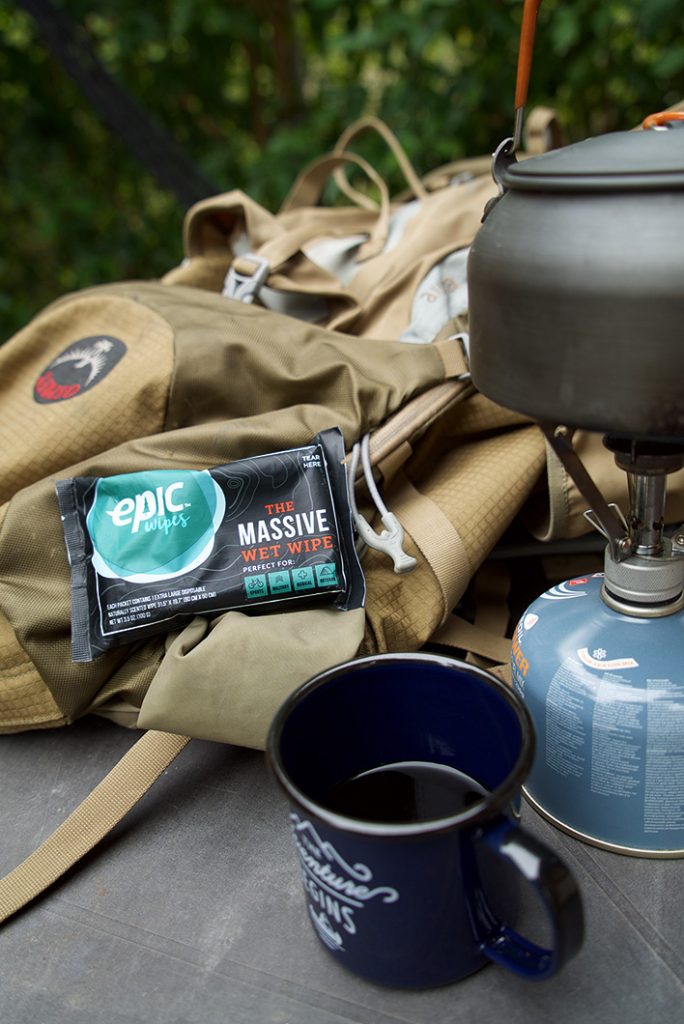 Every adventure traveler has their own red-point for cleanliness— as a conversation starter, I like to ask this of fellow backpackers. Last week a guy in Ecuador told me his is taking a shower every day,  he doesn't care where he's staying or if his clothes are clean, but he needs to bathe at the end of the day. Alternatively, I need to wash my hair at least every other day on the road— no matter how dirty I am, as long as my hair is clean I feel like a human.
Last year on my cycling trip across Europe, during the most extreme dirtbag expedition of my life so far, I went for days without showering (maxing out at 7 days), washing my hair at gas stations and in livestock troughs across the countryside.  Unfortunately, after cycling 70+ miles every day, bathing my body as well as my hair became a necessity— as a solo female traveler wild camping, that was a much more difficult feat.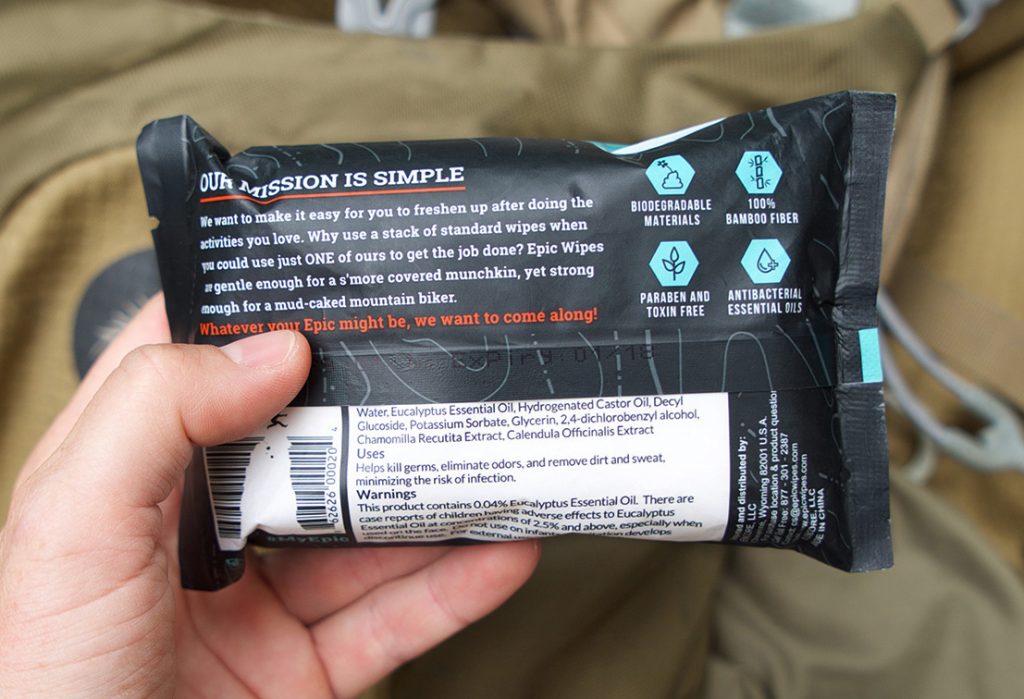 I recently received a box of Epic Wipes in the mail, and the perfect setup was born. I could wash my hair in streams every other day, and in the privacy of my own tent take a 'shower' with an Epic Wipe.
Epic Wipes are essentially massive baby wipes, they're towel sized, made of biodegradable material (100% bamboo fiber), paraben and toxic free, and have a great, fresh pine scent (which I'm not sure is intentional, since they're naturally scented, but either way they smell amazing).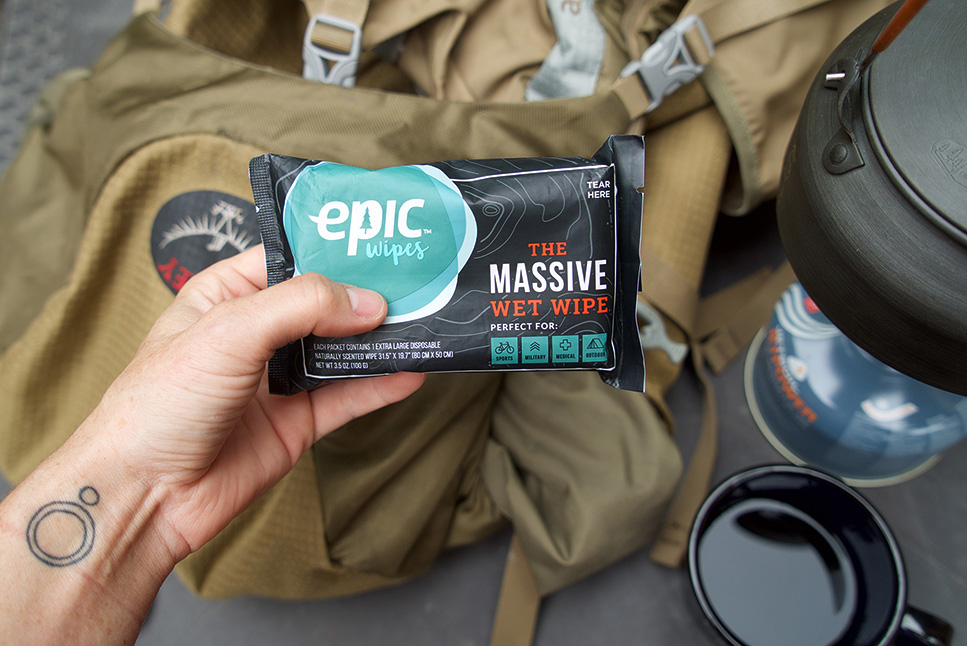 I also found they're great to dry out after use and tear into quarters for cleaning bike chains, to use as kleenex, or camp cleanup (after rinsing it out a bit post shower of course).
Since my Epic Wipe revelation, I keep one in my pack even on day trips and they've become a gear staple. Thanks Epic Wipes for helping all us adventurers do the things we love without the smell.