GOAL: To bike and climb from Lisbon, Portugal through the Mediterranean + Turkey, ending in Batumi, Georgia.
Tomorrow morning, I'm catching a flight and embarking on biking and climbing my way around the Mediterranean. I'll fly to Lisbon, Portugal, assemble my bike in the airport, and hit the road to start my quest of biking over 4,400 miles through 14 different countries. My trip will end in Batumi, Georgia, where I'll meet up with my brother who's stationed there in the Peace Corps. On the way, I'll be camping every night and couchsurfing every few days to get a shower (unless of course, another available source of freshwater presents itself).
I've been plotting the trip for almost a year, researching bike routes and cheap flights, biking twenty to thirty miles a day, and daydreaming in general of adventure and life on the road. One month ago my freelance contract ended, and I spent the remaining time moving out of my house in Arlington, filling my storage unit in Baltimore with everything I couldn't take with me (my Super Nintendo, fake fireplace, squirrel figurines, etc.) and selling everything else. I've spent more cumulative hours at REI this week than I thought was humanly possible, slept a little, read a lot, disassembled and re-assembled my bike, test weighed everything, and packed and re-packed more times than I care to remember.
It's the biggest trip I've undertaken. It's the biggest adventure I've ever started. There are still a million questions that won't be answered until I get on the road and start biking south. So on Tuesday, February 10 at 8:41 AM, I am off. The road is calling.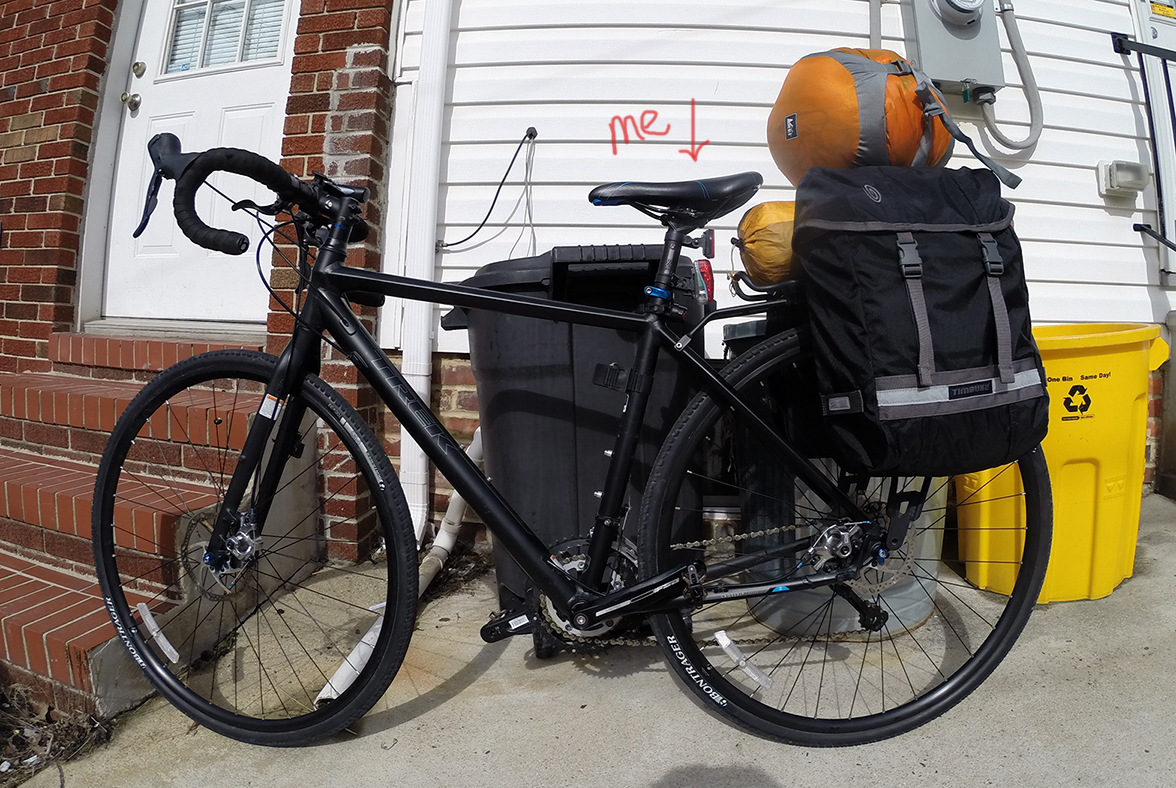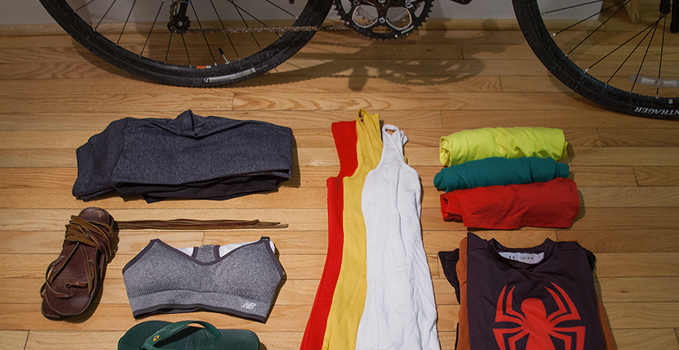 Only 23 pieces of clothing, and my bike has never felt so heavy…